Having a mobile strategy is no longer an option. However, choosing the right approach is currently more difficult than ever. That´s why we created a few steps guide to choosing the most suitable approach for your next project.
#1: Keep in mind your timeframe and budget
How much time do you have? How much money can you spend on the development? Creating a native app, you need to employ a separate engineering team to code for each platform. This results in more investments and complexity of processes. Now well, compared with the obvious benefits offered by a native application, cross-platform applications considerably shorten development and deployment times at app stores. In short, cross-platform development lets you save up time and expenses by engaging one team to code for different operating systems.
#2: Mind the available resources
Having an in-house IT department, you take its expertise as a starting point when choosing a mobile development strategy. For a broader perspective, you should consider engaging a remote team of experts. The cross-platform approach has an obvious advantage: it usually requires only one development team. Thus, your staff is smaller and easier to manage. On the other hand, iOS and Android have the largest developer communities, which means that the native approach offers a wider choice of accessible resources.
#3: Define the required level of performance
It's important to know whether software performance speed and working efficiency are crucial for your end users. No other technology can outperform a native solution in this regard.
Cross-platform apps usually tend to be less responsive: they are usually slower and their interactions are not so smooth. While the recent research shows that users see flawless user experience across all devices as somewhat or very important, this approach works fine only for simple apps with a basic design. However, technologies are evolving fast to bridge this gap, so that might change soon.
#4: Consider hardware
Native applications make the most of all the possibilities afforded by the hardware. To be able to interact with the device's sensors or additional system capabilities, you should use native development. It provide quicker and more efficient work because the features are optimized for each of the platforms. Nowadays, with the rapid growth of apps that need to make the best use of the device's hardware and sensors, compatibility with hardware becomes one of the key arguments when choosing between the development approaches.
Cross-platform tools use third-party plugins to access the hardware capabilities. Such add-ons often cover only the most widely used features like Bluetooth or camera. To use them in a non-standard way or work with more specific device capabilities, you will need to create a custom plugin.
#5: Know the market
Under certain circumstances, it might be unnecessary to develop an app for more than one platform. It has to deal with platform-specific features or device capabilities as well as with the target audience and its needs. Talking about the USA, both iOS and Android platforms have a strong user-base. Thus, it makes sense to cover both markets and use cross-platform technologies.
On other markets, Argentina for example, where we see a clear dominance of Android OS with + 75% of smartphones running on it, a more smart approach would be to create a native app for just one platform to start with.
Summing up: the answer lies in the product!
Knowing your product and its target audience can definitely help you make the right technology choice. Questions? Comments? If you have a mobile app project coming up feel free to contact us. We will be happy to help your to determine what option works best for you.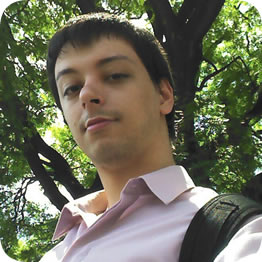 About Emiliano
Emiliano is a Software Engineer with more than 7 years of experience developing Web and Mobile applications for some of the most important Fortune 500 companies
Nowadays Emiliano specializes as Engineer on the Mobile department of TISA, looking for implementing the latest technologies and frameworks to be used in future projects.
Beyond his technical knowledge and passion for the technology Emiliano enjoys playing Volleyball, Swimming and going to the Gym, he also like reading books and playing online video games.