What's the first word that comes to your mind when you hear the word 'banking'? To me, it's 'Complications'.
Imagine you not having to deal with complicated formalities of conventional banking, extensive background checks, high fees, and be able of process transactions across borders in a few minutes, always encrypted and secured.
Well, perhaps these exact thoughts pushed some smart guys in figuring out a way to open up Blockchain, through which all the fantasies mentioned above can be just realities. With the advent of Cryptocurrencies like Bitcoin, Ethereum and Monero, Blockchain came into the spotlight.
Blockchain technology in today's world is one of the fastest-growing and likely to reach 60 Billion USD market by 2024. Businesses nowadays are becoming more and more practical. Governments, too, in the name of controlling outside threats are becoming doctoral.
Crypto engineers launched possibly one of the most significant operations on the way to financial freedom with numerous Cryptocurrencies; all of which can be used with complete liberty of the users.
First, it was underground, but as time passes, Blockchain started to go mainstream. Many high-end manufacturers and brands have started to employ Blockchain in their business activities, such as DHL, Walmart, Facebook and the World Wildlife Fund. It's perhaps a matter of time before the world leaders also start making proper use of it.
Let's discuss some of the reasons as to why this is going to go insane in times ahead:
Cross-Border Payment
Cross-Border payment can be conducted utilizing such smart tech with ease. Blockchain ensures the security and the swiftness of the transactions. For that reason, many businesses are using Bitcoin for their international business transactions. Seeing the efficiency of Blockchain in recent times, central banks of many countries are already researching the reality of Blockchain. One research also claims that a central bank Blockchain can wipe out all other private banks, leading people to deal with central banks directly.
Reduction of Cost
One of the main reasons as to why businesses would prefer Blockchain is to reduce their cost. It's in the nature of Blockchain that it is designed to throw out any unnecessary third parties in any sort of digital business transactions. Thus, it makes you deal with your partner without an intermediary and saving cash with every transaction.
Supply Chain traceability
Blockchain has the potential to trace goods from the beginning to the end of each supply chain. This traceability gives the industrial companies leverage to create more open and honest business transactions. As Blockchain technology provides an open way to access data, this data could be accessed everywhere, allowing 3rd parties to share information across borders, reducing counterfeiting, and keeping an unaltered record of every transaction.
Democratization of Data
The democratization of data is another practical use of Blockchain. Important data can be made available to a large number of businesses and employees. The business activities can be revolutionized using such a significant flow of crucial information, allowing control over which data is being shared, to whom and for how long.
An example of this could be using Blockchain for sharing Medical Records, where a Patient provides a ticket to a Doctor, to access his information or using Blockchain as a tool to increase collaboration between teams and organizations, accessing distributed data in a way that had never taken place before.
Security
Fraud is nothing new and is present everywhere in the world in scales, large or small. But with implementing Blockchain technology, most of the openings of fraud can be sealed down and thus strengthening security.
Smart Contracts
The data that you store in Blockchain remains unaltered; thus, it makes it easy for parties to create persistent agreements called Smart Contracts. With swiftness and easy access to transparent data, audits of these contracts get quicker.
Finally
With Blockchain and Cryptocurrency, a new door has been opened in the world of business and order. And this is not too reversed and expected to continue its run without anything catching up to them. Utilizing cross border payments to privacy, traceability and security, Blockchain for businesses in the future seems almost inevitable.
Questions? Feel free to contact us, will be happy to talk with you about how Blockchain technology can help your business.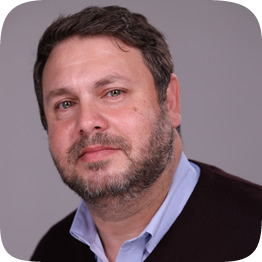 About Ariel Sztern
Ariel is a Software Engineer with more than 20 years of experience in Software Development with experience in managing projects in more than 16 countries
Nowadays Ariel is responsible for managing the operation in North America as President of TISA Software LLC.
Beyond his technical knowledge and passion for the technology Ariel enjoys watching the NBA and playing Ping-Pong, he also likes sci-fi movies and was recognized as one of the 40 under 40 by the Houston Business Journal in 2014.