In the words of Steve Jobs design can be seen and felt. Therefore, every decision should be based upon certain objectives that meet the requirements and behavior of users. Hence, user experience design implies much more than just designing an interface.
There are certain capabilities and abilities that designers must develop in order to satisfy users and make a difference.
Focus in what really matters
First things first. The end user is your actual customer. The one who hired your services is thinking about their customer's satisfaction so that they go back to their site or application. Your goal is to provide a great user experience and for that you must put yourself in the user's shoes and find the way to enhance the overall experience delivered to them.
Being a user experience designer means to understand the user issues, it means to map and observe all possible interactions. It is fundamental to understand what the end user thinks, feels and is looking for with each interaction.
Trust your instincts but look at quantitative-data sources and tests
It is important to understand the user needs but sometimes it is also important to analyze usability data and being able to differentiate it from user habits. People often change the way they interact with web platforms. In this scenario, it is essential to perform usability tests that collect information directly from end user experience.
Don't overcomplicate
While interaction is very important you should notice that as a UX designer you must be one step ahead of the user. The less intuitive the end user experience the less enjoyable which will end up with the user leaving the interface. You can always resort to more familiar patterns in order to make the experience more natural.
If you were working on a design for small children, how would it be? You would probably want to use bright colors, big elements and easy to find labels, something resembling a puzzle. Users are more likely to continue to play and experiment provided it is an easy-to-use interface. If the web design is not user-friendly then end users will probably ditch it.
Don't base your designs on your own preference
You have to keep in mind that you are doing business not a personal design in which you can implement just the things you like. You are not the end user; the app or website is aimed to please certain audience.
Adjust Maslow's hierarchy of needs to the end user needs
Emotional aspects play an important role in user interaction as they affect cognitive processes that influence the user's relationship with any given product.
Abraham Maslow proposed a motivation theory based on the hierarchy of needs. What are the specific desires that drive our behavior? How can we prioritize them? An effective designer should address this and adjust it to the end user needs.
Motivation and aspirations drive consumer's behavior. Being able to comprehend what motivates our audience will help us communicate with more empathy, take advantage of these tools to persuade users and thus accomplish our goals. Designers shall be prepared to integrate these aspirations into various communication gimmicks.
Finally, do not forget that every design is out there to catch people's attention, immersed in a whole bunch of visual and sensorial stimulus. As Charles Eames said "The details are not the details. They make the design".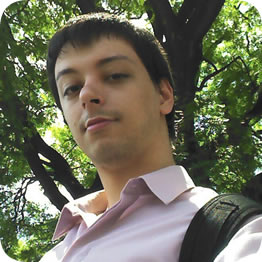 About Emiliano
Emiliano is a Software Engineer with more than 7 years of experience developing Web and Mobile applications for some of the most important Fortune 500 companies
Nowadays Emiliano specializes as Engineer on the Mobile department of TISA, looking for implementing the latest technologies and frameworks to be used in future projects.
Beyond his technical knowledge and passion for the technology Emiliano enjoys playing Volleyball, Swimming and going to the Gym, he also like reading books and playing online video games.